Driving Resources
The Ultimate Guide To Driving with Disabilities
Table of Contents
(Click to jump to a particular section)
– Overview
– What You Need To Know
– Staying Safe on the Road
– What To Do When You Run Into Trouble
People with disabilities make up 20 percent of the U.S. population, and it's important that they have the information they need to ensure they can stay safe on the road.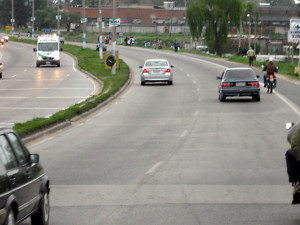 Following is a resource guide with advice and information for drivers with disabilities to help keep them safe behind the wheel.
 
What You Need To Know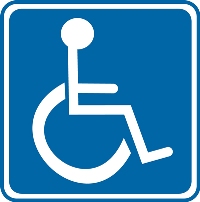 Apply for a disability/handicap placard. This article provides information on how to qualify for and how to obtain a disability/handicap placard. It lists common qualifying disabilities, such as a cardiac condition or visual impairment. It also explains how to get the application form from your local DMV. 
Get training.  Easter Seals Crossroads provides driver evaluation and training to people with disabilities. Whether you're a first-time driver with a disability, an experienced driver, or dealing with age-related changes, they provide assessments and training to help improve your driving.
Have your vehicle adapted.  This article from the National Highway Traffic Safety Administration provides a comprehensive look at what factors need to be considered when modifying a vehicle for a driver with a disability. It provides information on cost-saving techniques, how to evaluate one's needs, how to select the right vehicle and equipment, and much more.
Make sure your vehicle meets key requirements. In addition to modifications, as this article notes, it is a good idea to look for a vehicle with certain features. For example, your car should have an automatic transmission, a gear shifter that moves easily, hand grips, and if possible (depending on your disability), a push button ignition.
Install a steering wheel knob. Steering wheel knobs can help disabled drivers with steering. As this article notes, in some states steering wheel knobs are illegal, but in most cases, states make exceptions for disabled drivers. The article links to each state's laws regarding steering wheel knobs, so just be sure to double check your state's laws before having one installed.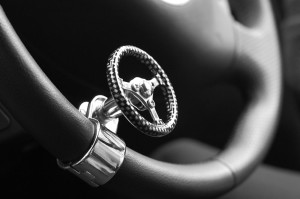 Purchase one of these recommended vehicles. As this article notes, some automakers offer factory-installed mobility packages. If you would like to buy a vehicle from a company with a mobility program, the article recommends buying from one of the companies listed below. Each company is linked to information about its mobility program:
This article from the New York Times also provides great information for people with disabilities to consider before purchasing a vehicle. For example, the article suggests asking for data on crash tests for modified vehicles.
For the hearing impaired, request an ASL interpreter at DMV. If you're hearing impaired, know that you can request an ASL interpreter for DMV knowledge or road test exams and one should be provided for you free of charge. For more information, check out the interpreter policies for these example states:
For teens and young adults with disabilities, follow this advice on getting a license. Young people with disabilities will be just as eager to drive as other young people. This brochure from Shriners Hospitals for Children Intermountain provides tips for young people with disabilities on how to get a driver license. It explains the basic steps a young person must take as well as the special requirements for young drivers with disabilities, such as getting a "Functional Ability Evaluation Medical Report."
Practice. Â In this article, the National Mobility Equipment Dealers Association addresses a common problem for drivers with disabilities, a fear of driving. It emphasizes the importance of getting a lot of practice. It suggests first taking practice spins in empty parking lots, and if it helps, ask someone to ride along with you.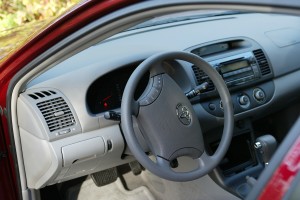 Reduce distractions.These tips are directed toward people with hearing impairments, but they provide great advice for all. One tip emphasizes the importance of minimizing distractions while driving. As the article notes, anything that takes your eyes off the road or that makes it more difficult to be aware of what's going on around you endangers you and your passengers.
Stay aware and alert. This article, which is directed at people who've suffered hearing loss, advises hearing impaired drivers to always be aware of their surroundings. It suggests that those with hearing loss should let their eyes do the work. Carefully watch what is going on in front of you, even being aware of what is going on in the distance, and be continuously aware of what is going on behind you.
Tell someone your routine. While these tips from Ready.gov are meant to help people with disabilities prepare for emergency situations, some of them offer advice that works great for drivers with disabilities. For example, it is a great idea to inform your personal support network (a relative, friend, neighbor, or coworker) about your daily routine or when you're long-distance traveling so that someone will know when you should arrive. And be sure to designate and inform an emergency contact—someone who you can reach out to if you need assistance.
Stay up-to-date on the NHTSA's safety issues.The NHTSA offers information on "Automotive Safety Issues for Persons with Disabilities." The website provides information on research reports, regulations and standards, and more. A few sample articles from the website are linked below: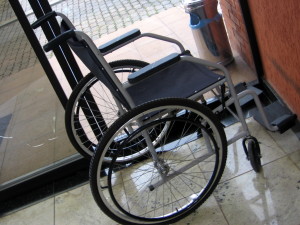 Make sure your wheelchair is properly secured. The Washington State Department of Transportation provides this checklist to help ensure wheelchairs are always properly secured in vehicles. It offers a section on general information, including making sure the wheelchair is forward-facing and offers a 12-point checklist on making sure the wheelchair is secured.
Make sure vehicle is properly maintained. Having a properly maintained vehicle is an essential safety precaution for people with disabilities. This article provides a list of items on your vehicle that you should be sure to check or have checked regularly.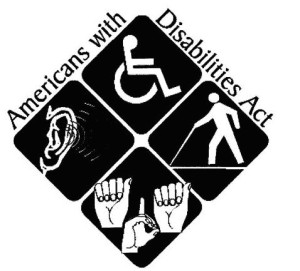 Ask for gas pump assistance. Of course, keeping your vehicle's tank full is an important aspect of vehicle maintenance and safety. As this information from the Federal government's Americans with Disabilities Act website notes, pumping gas can be a challenge for drivers with disabilities. It notes that service stations (including self-service stations) are now required to provide refueling assistance when at least two service station employees are present. The site recommends honking to indicate you need assistance, or as this information from the City of Bloomington, IN recommends, look for a handicap call button.
What To Do When You Run Into Trouble
Sign up for roadside assistance. As this article from NMEDA notes, drivers with disabilities who experience vehicle trouble and/or become stranded while driving experience a unique set of difficulties. It explains that NMEDA and other groups offer roadside assistance that can meet the special needs and requirements of a person with a disability.
Find out if towing companies can transport your wheelchair. As noted by the ADA Auto Club, people with disabilities who use a motorized wheelchair or scooter will require that their wheelchair/scooter be transported if their car needs to be towed. Check your area to see if this kind of service is provided.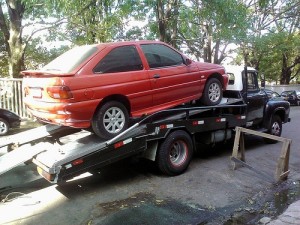 Know how to handle traffic stops. The hearing impaired are at an immediate disadvantage at traffic stops because they cannot hear the police officer's orders. This news segment from News On 6 offers tips for hearing impaired drivers on how best to handle traffic stops. The video offers practical tips, such as keeping your hands on the wheel until the officer has approached your car and having pen and paper to write with to help with communication.
Travel with a roadside safety kit. Being stuck on the side of the road with a tire or vehicle problem is dangerous for anyone, but it can be especially dangerous for people with disabilities. In this article, the Tire Safety Group explains how to put together a roadside safety kit. The kit should include items such as a first aid kit, jumper cables, a tow strap (in case you slide into a ditch in winter weather and need to be pulled out), etc. The article also stresses the importance of making sure your vehicle's hazard lights are always in working order and suggests carrying extra bulbs with you if possible.
Keep a Fix-a-Flat tire inflator in your vehicle. In its "Roadtripping Tips for People with Disabilities," Weather.com recommends using a Fix-a-Flat tire inflator rather than wait for a tow truck. These inflators offer a "quick and easy way to repair a flat."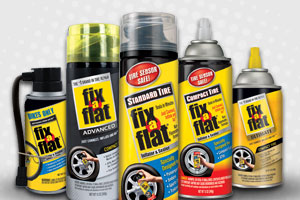 Always travel with your cell phone. Though this article is dated, its message still rings true: Cell phones can be a huge help to drivers with disabilities who experience vehicle trouble. Take your cell phone with you any time you're driving so that you'll have a quick and easy way to call for help in case you run into trouble.